Miradon Cottage , at the gate of the Natural Reserve of Lachaussée

Bird Watching, hiking and wealth of Lachaussée reserve
Birds: Over 200 species including 12 endangered species.
Flowers: 396 species including 2 rares and protected species; over 30 species of aquatics plants.
A wide variety of invertebrates (252 species) including 44 species of dragonflies and 45 species of butterflies day.
Batratians: 3 species of reptiles and 10 species of amphibians.
Mammals: 12 species including the forest cat, the loir and the red squirrel.
Bird watching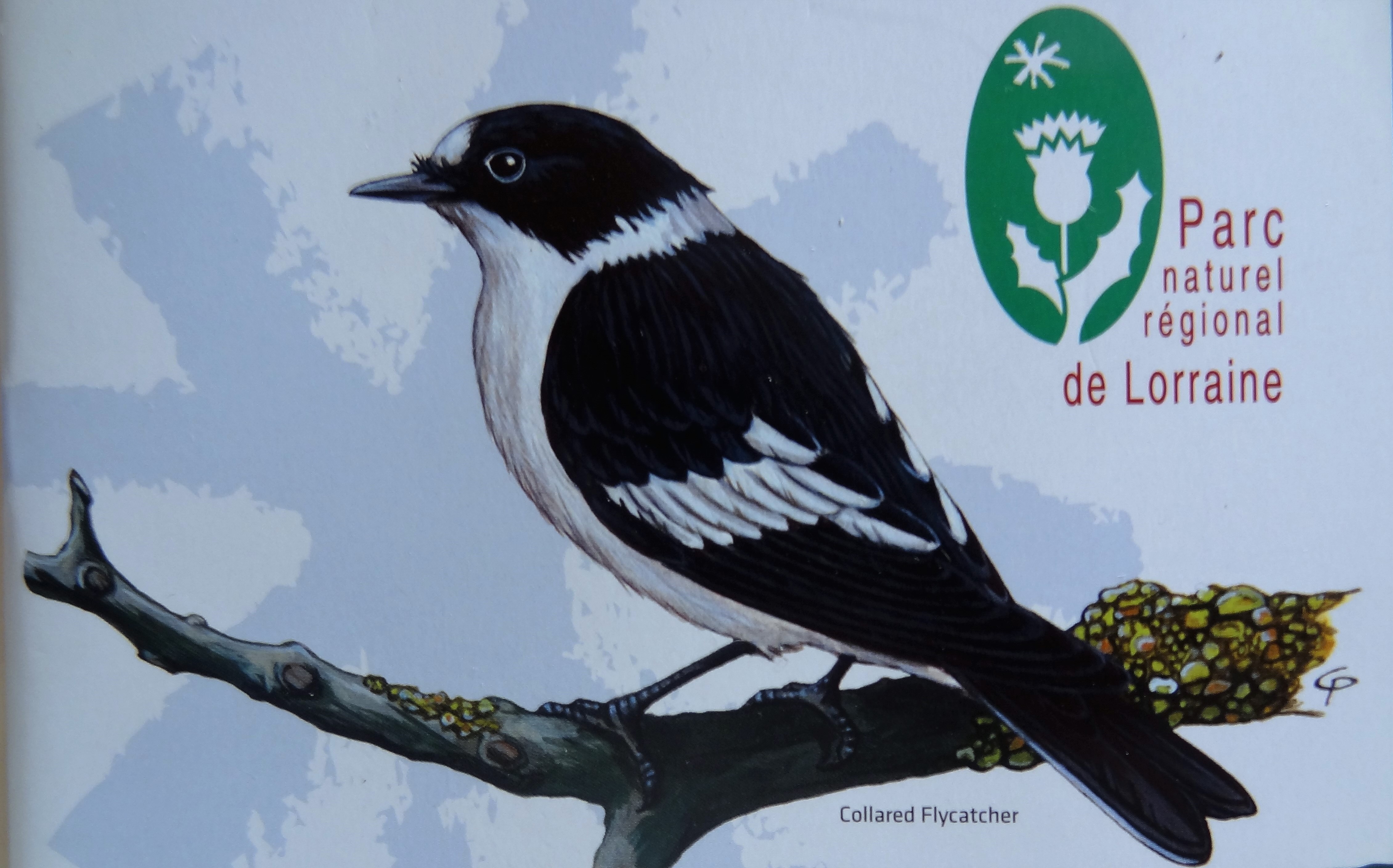 Collared Flycatcher
To be seen in the area:
Common crane*White-tailed Eagle*Eurasian Bittern*Marsh Harrier*Little Bittern*Purple Heron*Osprey*Middle Spotted Woodpecker*Collared Flycatcher*Little Crake*Savii's Warbler*Water Rail*Redwing*Northern Lapwing*Honey Buzzard*Red-Backed Shrike*Black Kite*Woodcock.
Lachaussée Natural Reserve is a site of major biological importance(RAMSAR) it covers 300 hectares. Extensive reedbeds are favourable for rare breeding species such as Bittern and Marsh harier.
Three bird hides including an observation tower offer an interesting perspective over the natural part of the lake and a view over the reedbeds.
Hiking in the Lachaussée Natural Reserve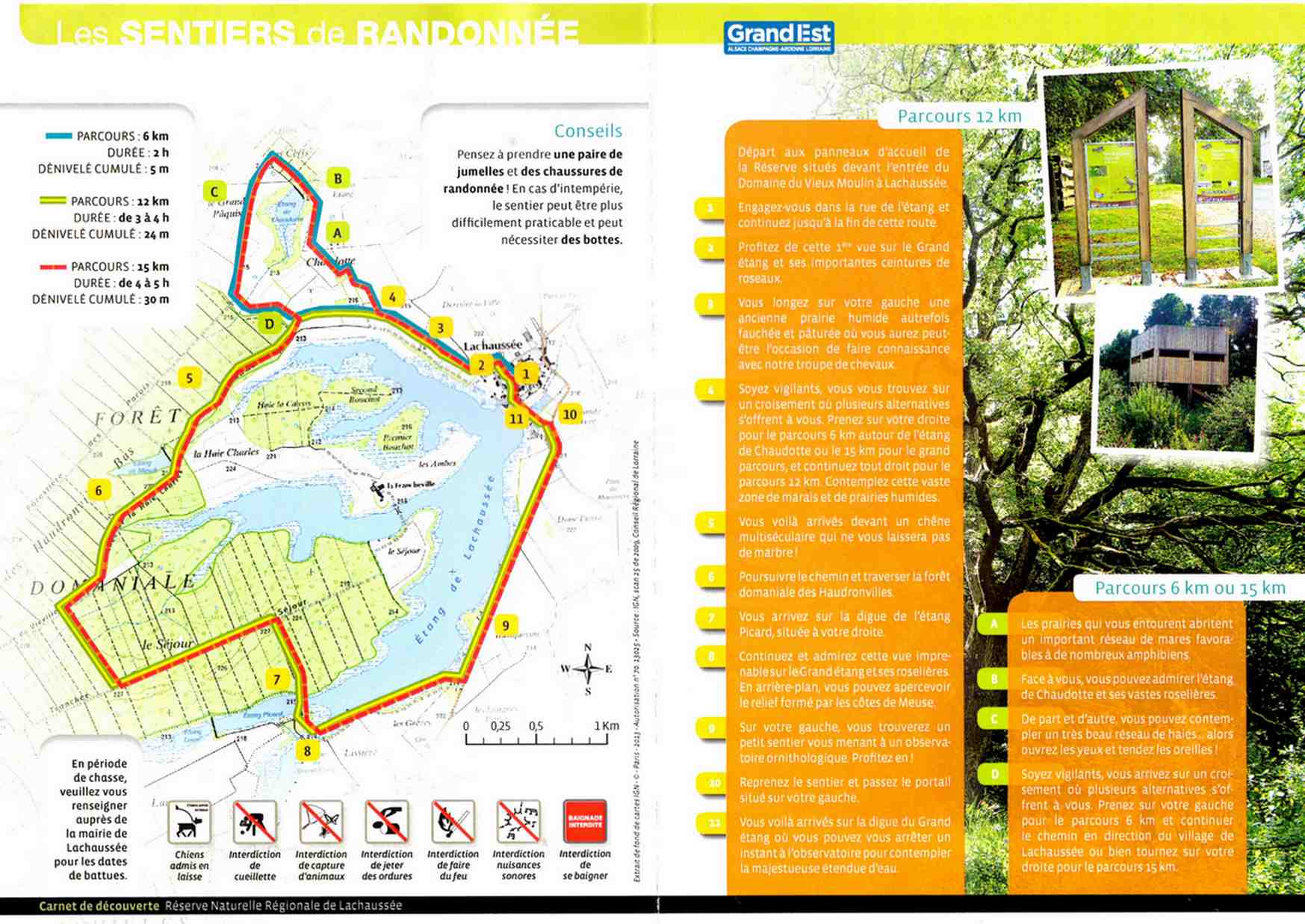 The Nature Reserve offers three courses discovery tag (6, 12 et 15 km) from Lachaussée).
Cycling
Le Parc Régional de Lorraine a mis à notre disposition un "Guide des Balades à Vélo" comportant 18 circuits thématiques de différentes longueurs.